2014 WINNERS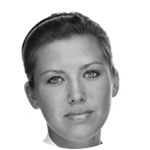 MAREN PREIS
HEINRICH-HEINE UNIVERSITÄT DÜSSELDORF
"Pediatric Drugs – Regulatory Challenges & Available Dosage Forms"
Ms. Preis studied pharmacy at the Heinrich-Heine-University Dusseldorf and graduated in 2009. In 2010, she began her work as a Ph.D. student in the R&D group of Prof. Joerg Breitkreutz at the Institute of Pharmaceutics and Biopharmaceutics at the University of Dusseldorf. Her work focuses on the development of taste-masked orodispersible dosage forms and the characterization by means of electronic taste sensing.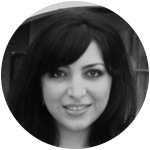 TANNAZ RAMEZANLI
RUTGERS UNIVERSITY
"Stem Cells as Novel Carriers for Cancer Therapy"
Tannaz is a Ph.D. student in Pharmaceutical Sciences at Rutgers University. In 2010 she earned her Pharm.D. Degree from Tehran University of Medical Sciences (Tehran, Iran). She has over five years academic research experience in drug delivery and nanomedicine. Her doctoral work involves developing a topical formulation of polymeric nano-carriers for hair follicle-targeted drug delivery.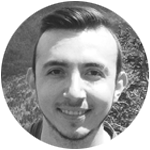 EMRAH ILKER OZAY
UMASS AMHERST
"Slipping Through the Blood Brain Barrier with Cell Penetrating Peptide Mimics"
Emrah Ilker Ozay is currently a Ph.D. candidate in Molecular and Cellular Biology (MCB) Graduate Program at University of Massachusetts Amherst. Under the supervision of Dr. Lisa Minter and Dr. Gregory Tew, he is working on intracellular antibody delivery into T cells by using cell penetrating peptide mimics as a novel treatment of aplastic anemia.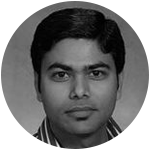 NILESH GUPTA
TEXAS TECH UNIVERSITY 
"Challenges in Developing Inhalation Technology: Right Particle Size and Device Selection"
Nilesh Gupta is pursuing his Ph.D. in Pharmaceutical Sciences at Texas Tech University Health Sciences Center. His dissertation discusses "Cellular and Lipidic Carriers for Inhalational PAH Combination Therapy". He has over five years of academic research experience in inhalational drug delivery and has showcased his work in several international conferences.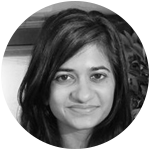 PRACHI SHAH
ST. JOHN'S UNIVERSITY
"Double Emulsions: Scope and Attempts"
Prachi Shah is a formulation development scientist with three years of academic research in lipid based drug delivery systems. For her thesis, she developed and validated methods to analyze double nano-emulsions. She is among the first researchers to have worked in that area with success.